I originally thought motorhome holidays were rubbish
However, practical experience has shown that I wouldn't hesitate to live in one now 365. I definitely like the convenience of travelling and living in a motorhome. No long 10 hour drives to be "on site" in the evening. We are on site all the time. We stop where we want and sleep for free. As a result, we have seen many interesting places and experienced things we can't otherwise
Cooking
The cooking in the motorhome is awesome. I routinely cook different meals like soups, pasta, meat, fish, make salads and so on. I even bake cake and bread. If we are only going for a weekend cottage, I cook at home and then just heat the food in the motorhome. And if we don't feel like it, we eat out ?
The most interesting dish I've cooked: stuffed calamari with ricotta. What I enjoy the most is when I can buy local ingredients and cook something I don't normally cook at home.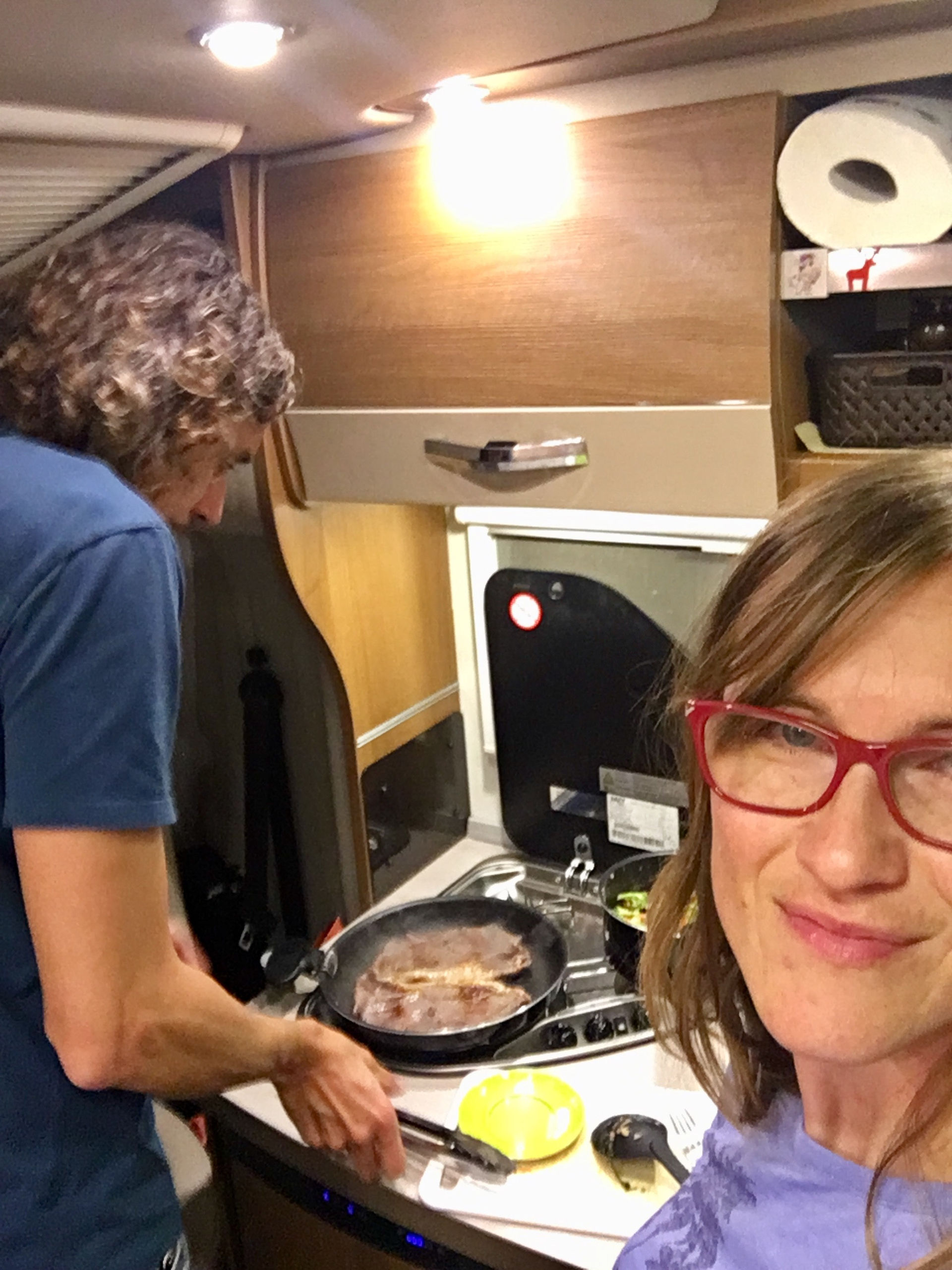 Cleaning up takes a short time
I just adore that. Compared to the apartment, it takes significantly less time. By having everything put away in cupboards so it is tidy most of the time. Doing the dishes – I've learned to wash sparingly ? ?
Showering, almost like at home
Honestly – we only get a "big bath" at the water source. However, the fact that we climb down into the motorhome and take a hot shower in the car, well, that's just luxury
How long do we stay in the motorhome
Depending on availability. We go for weekends and then longer trips. Such a hut is worthwhile if one plays sports or likes active movement. The truth is that we spend quite a lot of time in cities. So we've seen a lot of cities, bigger and smaller, we've gone to museums, seen the sights, the Christmas markets in Vienna and Budapest
Longest stay: summer – autumn – winter. We were the longest 4 months in one piece. The months of Aug – Dec across almost all of Europe. We experienced heat and also rainy days, cities and also at the "end of the world". Packed from swimsuits to winter windbreakers. Then we were in winter for 2 months. Most of the time we were chasing powder in the mountains. We also stopped in Turin along the way.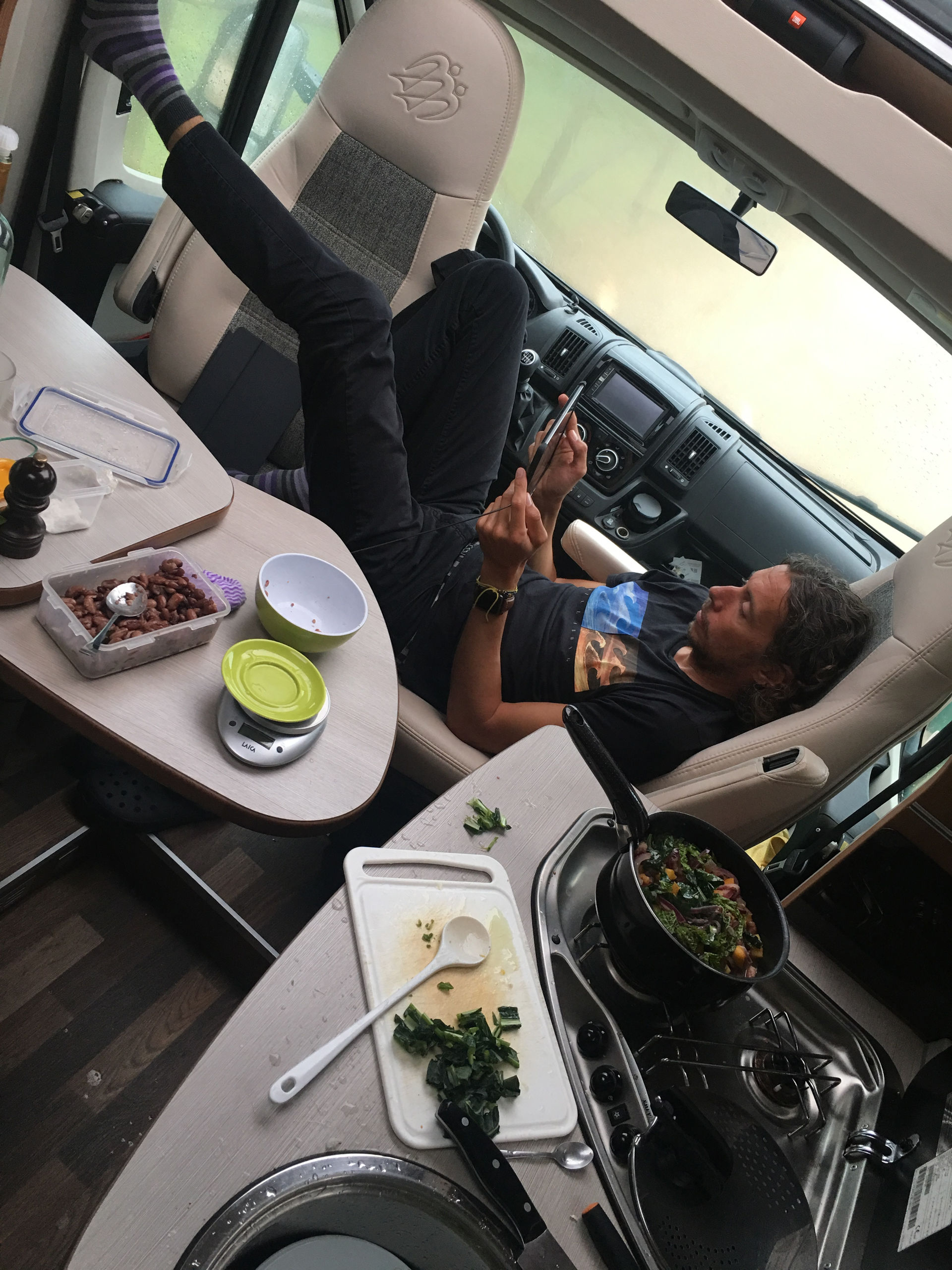 Work
The work is comfortable, with a view of the mountains, the sea …. you just have to want to
When it's raining or cold
A lot of people ask how it is possible to be in such a small car when it is cold outside. Time can be used to visit some attractions, read, sleep, watch youtube, cook, work ?
Sleeping in the motorhome
It sounds weird, but it's pretty good to sleep on the street ? Of course, when you don't sleep right in front of a mega disco in Cadiz, for example.
Summary
The biggest advantage is that we feel at home everywhere. And where we don't like, we just don't stay. Holidays still work out. Personally, I'd rather choose to travel with a motorhome than stay in a 4* hotel